Why improve your WordPress websites speed?
Having a fast website is essential to your website success. No one likes a slow loading website, not you, your visitors or Google. Improving your website's loading time can make your visitors happier, and can increase conversions. It can also help improve your search engine ranking, as Google loves fast sites.

Increase conversions
A 1-second delay can cause a 20% drop in conversions.
Improve user experience
1 in 2 users expects a webpage to load in under 2 seconds.
Improve SEO ranking
Google prefers fast websites, so boosting your page speed can boost your SEO ranking.

Decrease bounce rate
If a page takes 5 second to load, there's a 90% chance the visitor will bounce.
Boost your sales
Mobile websites that load in under 5 seconds, earn up to 2x more mobile ad revenue.
Improve ad revenue
Faster loading websites, receive up to 25% higher ad viewability
Latest speed optimisation results
Before speed optimisation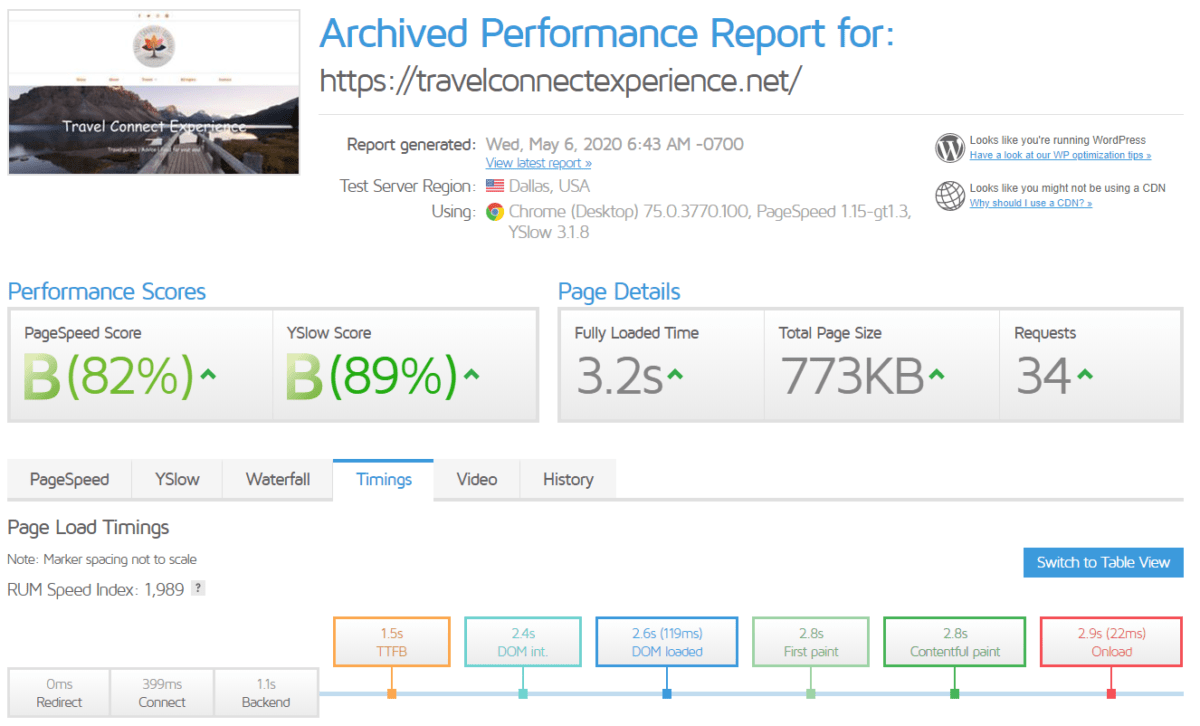 After speed optimisation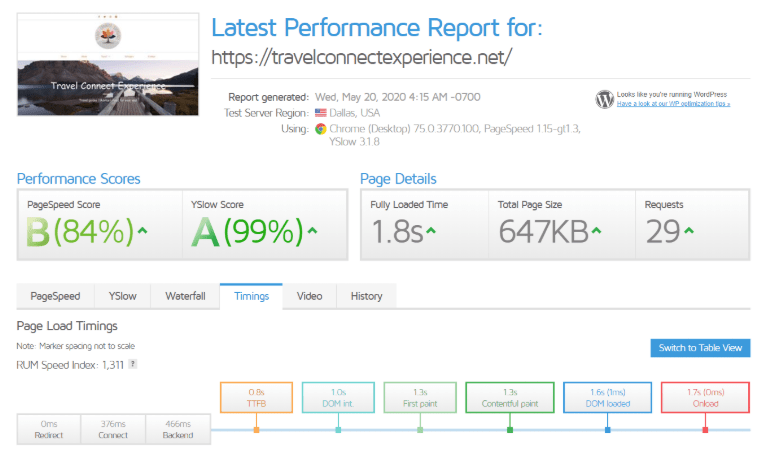 Before speed optimisation
After speed optimisation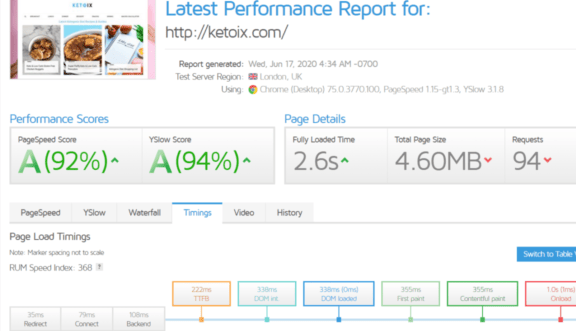 Before speed optimisation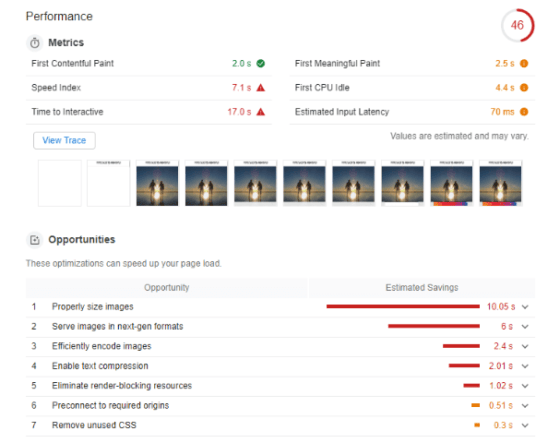 After speed optimisation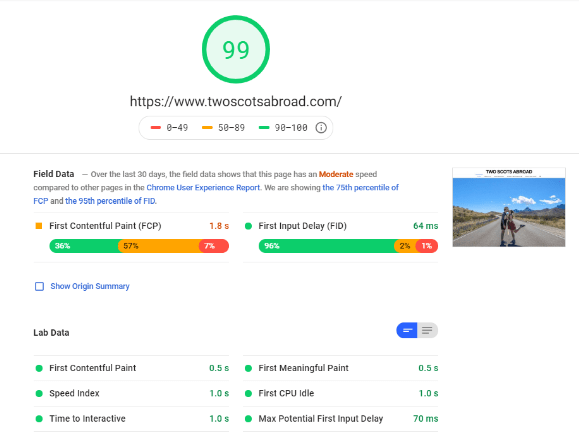 What's included?
The WordPress speed optimisation involves thorough testing of your website against Google's Core Web Vitals, to locate speed-related issues and find any possible slow downs.
During the Speed Optimisation service, I thoroughly test multiple solutions to ensure you get the best speed results possible by ensuring the optimisations carried out are tailored for your website. The solutions implemented are tested over time to help ensure that the speed improvements are consistent. Testing is carried out for both mobile, and desktop versions of your website.
Speed optimisation is an on-going process and my web speed optimisation service aims to fix your current issues, giving you the biggest performance increase possible and helping you meet the Core Web Vitals.
The report included with my speed optimsiation, will include advice on how to maintain your page speed, and possibly improve it further with optional changes.
No two websites are the same. So to ensure you get the best possible results for your website, my speed optimsiation work is tailored towards your website and it's WordPress configuration. Ensuring that you are getting a speed optimisation solution that works best with your theme, plugins, and webhost.
Delivery times:
Speed Optimisations are normally completed within 7 to 14 working days after work begins. This completion time allows for thorough testing, before and after the speed optimisation work is carried out. You will be updated regularly on the speed optimisations progress.
To check my current availability, please use the calendar below.
Prices quoted are exclusive of VAT for UK and EU customers. If you have a UK or EU VAT number, you do not need to pay VAT. Otherwise, VAT will be calculated at checkout based on your countries VATable rate.
WordPress Speed Optimisation
$299*
*Plus VAT for EU customers, calculated at your local rate.
Detailed before & after report
?
Speed tests carried out against the Core Web Vitals
WordPress Core & Database Optimisation
Apache/Nginx/Litespeed Optimisation
?
Cache, HTML, CSS, Javascript & Other Script Optimisations
?
Lazyloading for images, videos & more
?
Cloudflare & CDN Configuration
?
Advice on maintaining your page speed
Book Your Speed Optimisation
Select an available date from the calendar below, that you'd like your speed optimisation to begin.
WordPress Speed Optimisation
Frequently Asked Questions
How long will it take?
After we have agreed on a start date and I received all the information required, the majority of work is usually completed within 7 working days, with another 7 working days to allow me to monitor your website's performance. This ensures I can check how your website is performing, with real visitors - not just speed tests, and make any further tweaks needed.
If you need work completed sooner than this, please contact me to discuss my availability.

How fast will my website load?
The actual speed your website loads in will vary depending on different factors such as your web host and WordPress theme, plugins and advertisement networks. The aim of my speed optimisation is to help get your website meeting the Core Web Vitals.
What if something goes wrong?
A backup of your website will be taken before any work is started. Regular backups are taken throughout the process. I recommend you save a copy of the backup yourself before I start any work. Guidance on how to do this can be provided if you are unsure how. You can also ask your web host, to take a backup for you.